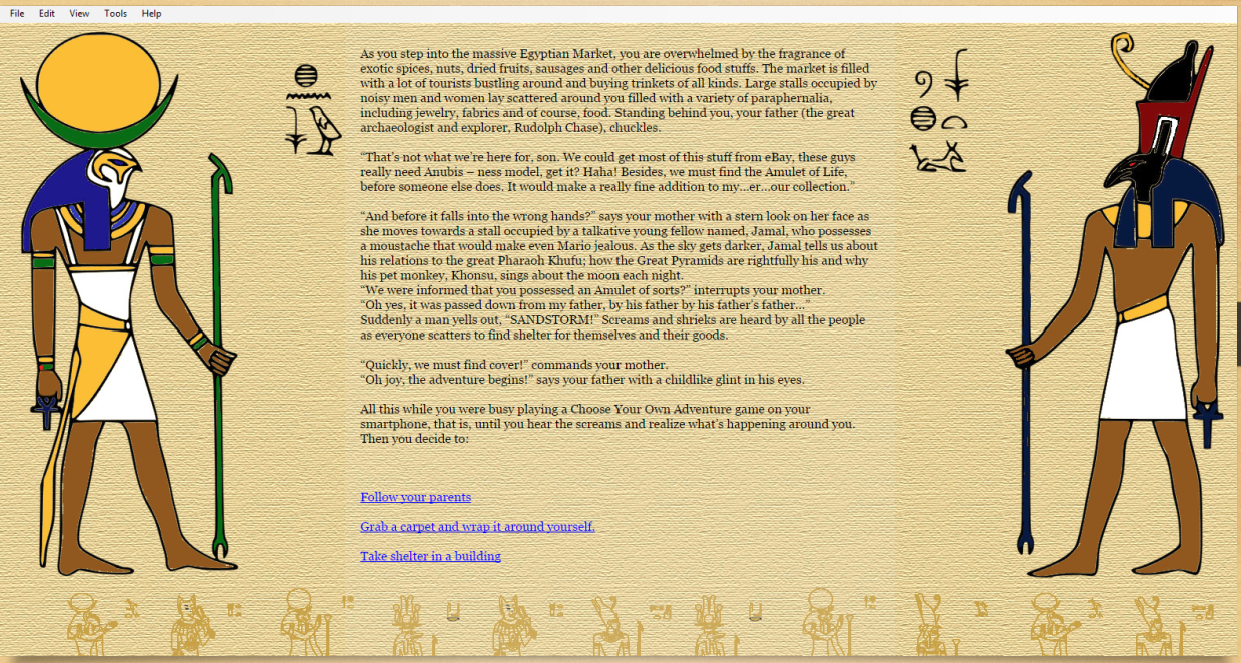 ***IMPORTANT***
Please either set screen resolution to 1600x900 or reduce the window size of your browser so that the background image doesn't affect text readability. Look to the screenshot on the left as a guideline.

PLOT
You play as Barry Chase, the 12 year old son of the renowned archaeologist, Rudolph Chase. Barry's life is turned completely upside down when a trip to Egypt with his Archaeologist parents turns into a quest to save the World as we know it, from pure chaos. Travel across Modern Egypt, exploring the ruins of a Civilizaton long past. An explorative adventure, filled with acton, drama, mystery and the Ancient Egyptan gods, forever battling to keep the balance between Order (Ma'at) and Chaos. Your objectve?
Rescue your parents, defeat Set and Save the World.

SPECIAL FEATURES
- Replayability with 4 unique endings
- Unique puzzles, hand drawn art and an achievement system.