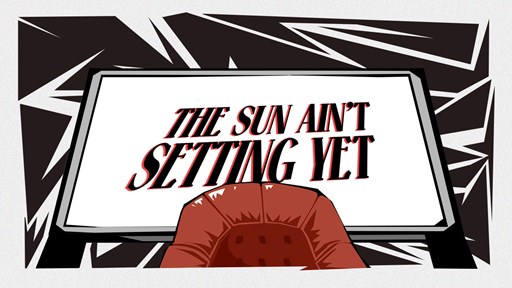 This is the demo for The Sun Ain't Setting Yet. As the mastermind of a heist crew, plan a bank robbery with a budget of P 600,000. Manage protocol, equipment, and random encounters as the heist goes along. Learn the different styles of heisting, and get the equipment to adapt to that style. Choose the wrong combination, and expect your crew to go down. Take the Lead. Take control. Take it all.

If you liked it, please support us on our Indiegogo: https://www.indiegogo.com/projects/the-sun-ain-t-setting-yet-game-story

Our Facebook: https://www.facebook.com/thesunaintsettingyet/

Twitter: https://twitter.com/SunAintSetting

Note: The music is placeholder until we can finalize things regarding music.