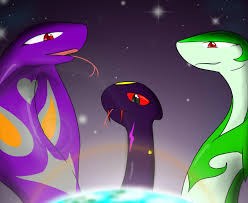 Hey! Here's a game made for Livinlovindude, a wonderful artist that is not afraid to voice his opinions. His preferred name is A, which is why I call this simulation A's Manor. It features all of his snakey friends, plus a few extra friends, if you can find them... enjoy!
P.S. The Cover Art is by livinlovindude, which can be found at this link:
http://livinlovindude.deviantart.com/art/Ours-for-the-taking-263146551
Anyway, enjoy!
P.P.S. If you are in one of the snake's rooms, you can choose the "provoke" option. You'll see what happens...
P.P.P.S. You can also type "die", which will instantly end the game.
P.P.P.P.S. If you are A, hi! Hope you enjoy, and I will be adding more to this game soon.