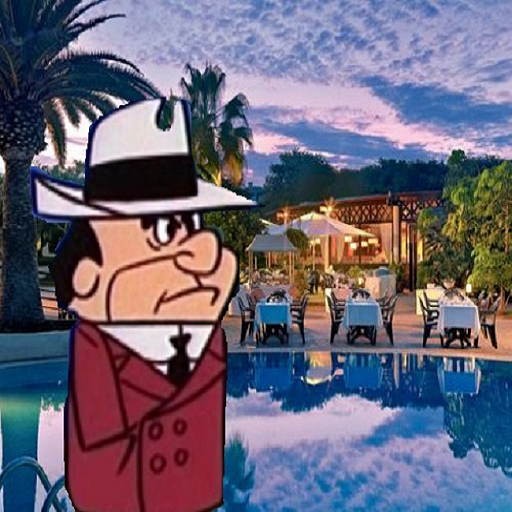 You are Det. Hughbert Bottomley, from Scotland Yard, and you are on a well earned vacation on an indistinct tropical island.
Rest! Relaxation! Just two of the things that you won't be enjoying when the dark shadow of evil digs it's long sharp talons into the lives of the staff and guests of the Hotel Splendide.
It's up to you, Hughbert Bottomley to solve the gruesome murder of one of the guests, but more importantly, escape the island alive.
Best of British to you!