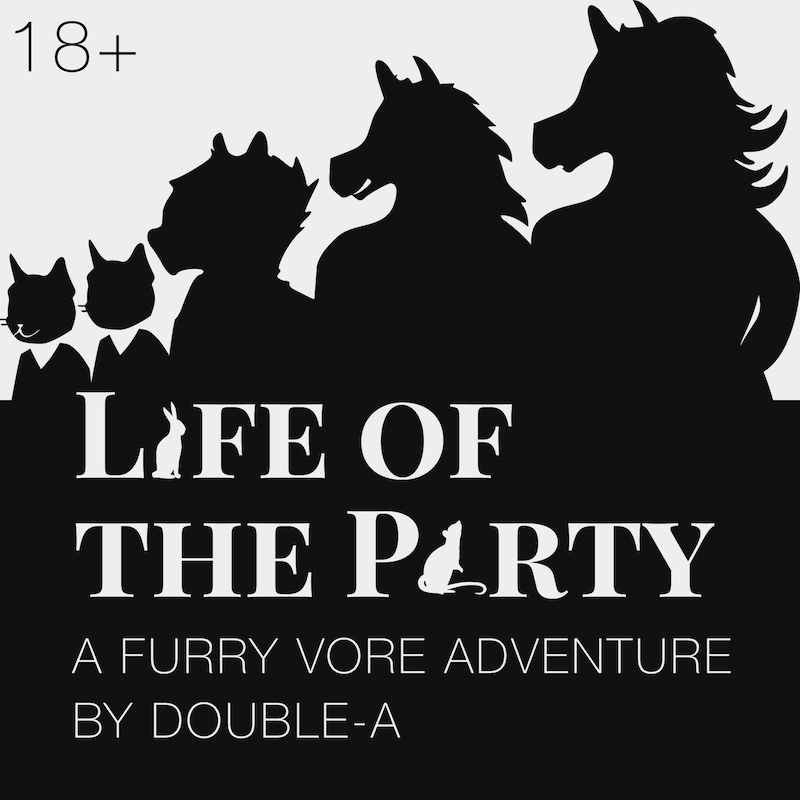 🐴 CONTENT WARNING 🐴
=======================
This game focuses on scenarios involving oral vore and unwilling fatal digestion. If that doesn't sound like something you'd enjoy, proceed at your own discretion. The game also contains optional scenes containing masturbation, scat disposal, fellatio, and public humiliation.

🐇 LIFE OF THE PARTY 🐇
======================
Your name is Hollis. You are a small gray rabbit, standing meekly in the foyer of a big, loud suburban house party. Your ears hurt, and in the mere twenty minutes since you've arrived, you've already completely lost sight of your friend who brought you here. Even worse, you're surrounded by huge, drunk anthros who could probably swallow you in seconds. Most alarming of all, one of them is your old high school bully. It's hardly a question of *if* you're gonna get eaten, but rather, by whom.

What will you do?