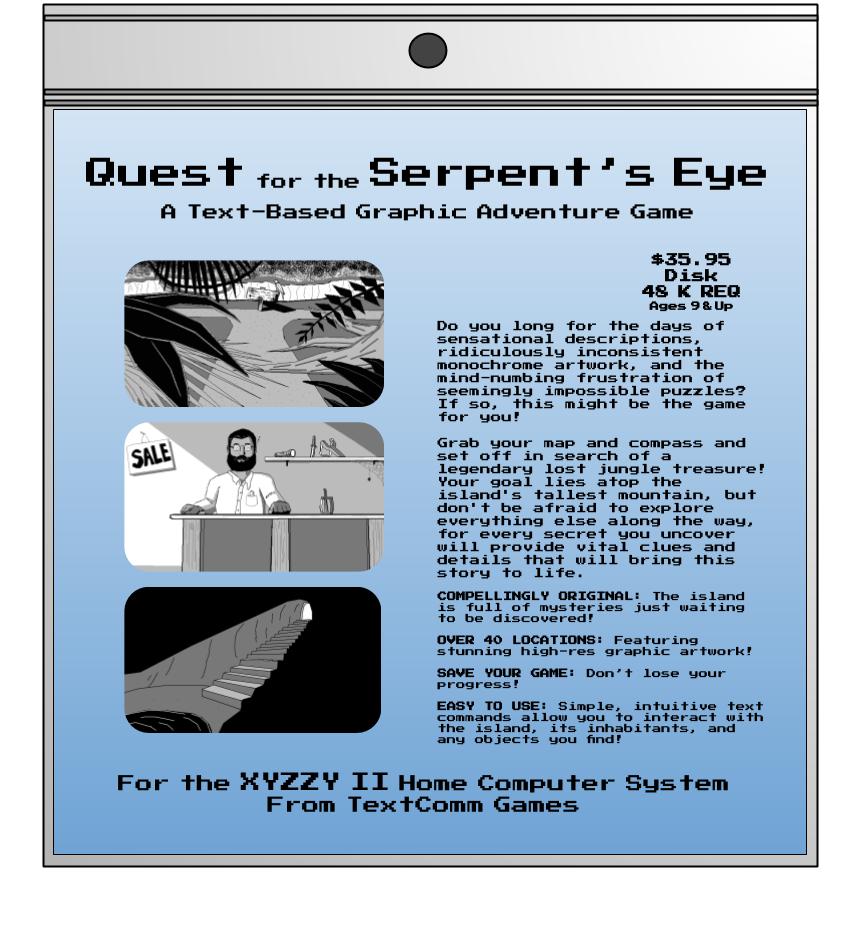 Do you long for the days of sensational descriptions, ridiculously inconsistent monochrome artwork, and the mind-numbing frustration of seemingly impossible puzzles? If so, this might be the game for you!

Grab your map and compass and set off in search of a legendary lost jungle treasure!

Inspired by some of my favourite titles of the Apple II era, this game is designed to be nothing more than a nostalgic bit of fun for the young and young at heart.

Please feel free to message me if you're stuck on a particular section and need a hint!

(V1.0.04) Minor bug fixes and playability improvements. Note: This game seems to work best in Chrome.