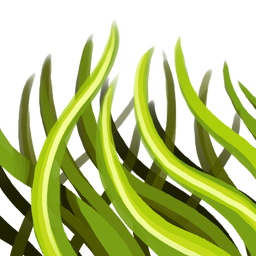 Fishing game.
(If game is laggy, download the game to remove lag.)

Lessons I learnt from making this game:
This is my third game, I am making ten games so I could understand how the quest application works before I make my real game.
I have spent loads of time figuring out how to do a timer, it all ended in vain.
But I tried out the textadventure mode instead of the usual gamebook mode, and viola, the timer is literally done for me.

1. So yes, today we are going to learn about timers.
Right click folder bar on the left, add timer.
fishtimer1 (Every 5 seconds.)
If game.power<1
Print "You need a fishing rod to fish."
Disable fishtimer1
else if random chance 30%
Print "Catch catfish"
else if random chance 30%
Print "Catch mudskipper"
else
(blank.)

Your fishtimer is done and now you have to call it from your main program.
Example,
After entering the room.
Enable fishtimer1
After leaving the room,
Disable fishtimer1

2. Learn collapse
When you make many areas in textadventure mode, and you login to your game creator, you will have to manually close all the folders from the left folder bar, that is going to take forever.
The answer is to right click on left folder bar and click Collapse All.

3. Learn Search
When your game have too many items, and you are looking for specific items like fishing rod shop 1,
fishing rod shop 2, fishing rod shop 3.
You can move to the the top of the left folder bar, there is a search bar, typing "fishing rod shop" will immediately brings up all fishing rod shops and hide the rest. This is important, for example, when you forgot to turn all of your fishing rod shops visible, searching through your whole game folder will take a long time unless you use the search bar.

4. Bug
Obviously most errors and glitches are your fault, but I faced some bugs that are apparently not the game creator's fault but rather the game application's fault. To determine whether it is game application's fault, just try to recreate the error, if you cannot recreate the error, it is most likely the game application's fault. But there are reasons behind it, for example my fishing game Fishvale, my timer program is long and perhaps it is not able to computate all programs before I move to another area, causing the fish timer program to crash with the enter another area program or the program in another area.

5. Verb Bug
The game creator annoyingly keeps all the verbs you typed out. So for example, if you wrote a verb that is rejected by the game creator like $fishshop 1 (Rejected because of $), the game creator still keeps the rejected verb.
You will experience many bugs in your game, so you have to search or navigate your left folder bar for that rejected verb to delete it.

6. Common Mistake (Name Change)
It is usually better to change the name of a room by using the alias bar. If you change the name of a room, you might face glitches when moving from the changed name room to other rooms, because the main program including the exits scripts still uses your old unchanged room name. So either you corrects the main program or just simply use alias.

7. Organization (Grouping Folders)
Even I also do use empty objects to group multiple rooms and objects together. This reduces your game creating workload by enabling you to navigate to the the room and object you want to edit.

8. Empty Function (Debug)
One of the cons of this game creator is that you cannot temporary disable one program to test out your game or to debug, you are only allowed to delete your program to stop the program. One way to overcome this obstacle is to create an empty object or function that is not linked to anything, copy and paste all your programs that you want to disable to this empty function.