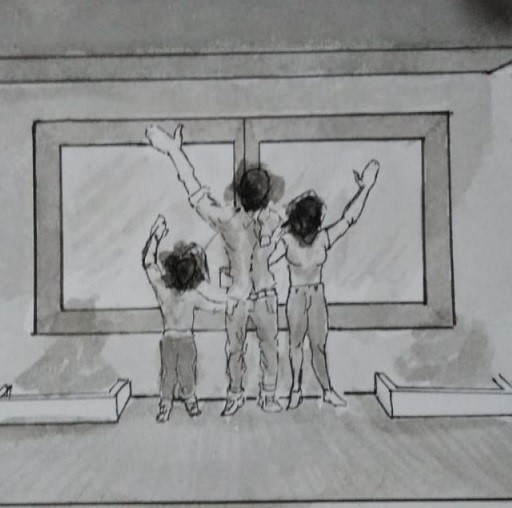 Estas parado en el portón de tu antigua casa. Hace tiempo que ya no vives aquí, pero apenas notas cambio alguno. Sin embargo, hay algo diferente. Te atraviesa un irrefrenable impulso, un hambre voraz. Estas buscando algo que solo podrás hallar en esta casa. Estas buscando... tu pasado.

Este juego de texto ha sido desarrollado a lo largo del mes de abril para la #RayuelaJam2019, con el temática de Realismo Mágico. Ha sido un proyecto pensado para la experimentación personal con el genero juego de texto, así como mi primera incursión completa en la narrativa interactiva.

AVISO: ESTE JUEGO AÚN SIGUE EN DESARROLLO. CUALQUIER BUG O INCOHERENCIA ESPACIO-NARRATIVA QUE ENCUENTRE LE AGRADECERÉ QUE ME LO REPORTE.

Escrito, programado y diseñado por Borza.
Ilustración por Hessesito.
Agradecimientos especiales a Tomas Caselli.
Hecho en Quest Engine.
Inspirado parcialmente en Gone Home y la película Eternal shining of the spotless mind.

(ENG)
This game is only available in spanish. If you are interested in the premise, please let me know.
You are standing at the gate of your old house. You have not lived here for a long time, but you hardly notice any change. However, there is something different. An unstoppable impulse crosses you, a ravenous hunger. You are looking for something that you can only find in this house. You are looking for... your past.

This text game has been developed during the month of april for the #RayuelaJam2019, with the theme of Magical Realism. It has been a proyect thouth for persona experimatation with the text game genre and my first full incusion into the interactive narrative.

NOTICE: THIS GAME IS STILL IN DEVELOPMENT. ANY BUG OR SPACE-NARRATIVE INCOHERENCE THAT YOU FIND, I WOULD APPRECIATE IF YOU COULD REPORT IT TO ME.

Written, programmed and designed by Borza.
Illustration by Hessesito.
Special thanks to Tomas Caselli.
Made in Quest Engine.
Partially inspired by Gone Home and the movie Eternal shining of the spotless mind.