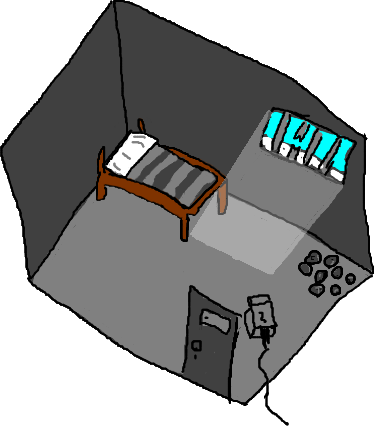 My name is Snow Adams. One day I was arrested by the police for something I never did. I was set up, and I can only guess who did it.

I've been in jail for a couple of months now, and I would really like to get of this place. I just want to get back to my life again. Maybe if I make the right choices I can escape this place for good.

The game isn't finished, so take that in to mind while giving feedback!