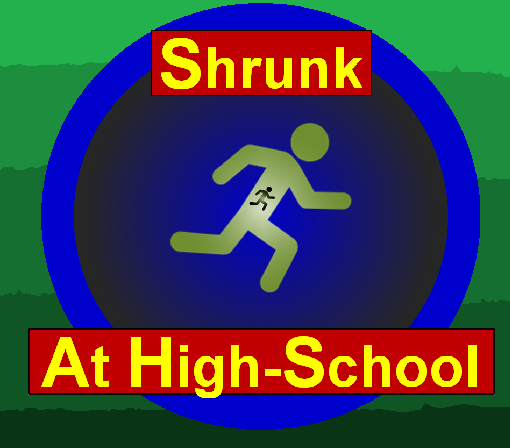 You're an 18 year old male in high-school who shrinks himself to spy on the girls in school. Pretty simple.
===========================================================================

UPDATE 1.2.5:

- Trish's night section is done (and the bugs are fixed). Where will you explore?
- Celebrated a special achivement
- Gave the game a new cover art (hope you guys like it!)
- The purse on longer repeats it's description twice when you enter it.


In Trish's night scene, there is once bug I can't seem to fix. When you go to any of the four options, it shows the description twice. I don't know how to fix it, so for the time being, I'm going to leave it like that. But the scene itself should work fine now.

LINK TO GAME GUIDE: http://textadventures.co.uk/games/view/riomfusddee8f6rzogctqa/shrunk-at-high-school-game-guide

If you have any questions on how to do certian things in the game, ask TROLL (guy with zen profile pic). He knows the game better than anyone.

OmegaMan94 Has made a brilliant game inspired by this one! it's called "A Shrunken Dilemma", and you guys should go check it out!


Give me some feedback and I will gladly add to the game!

Thanks to TROLL for giving me some ideas for the narrative and some of the scenes!
And thanks to everyone else who is supporting this reboot of a dead game!