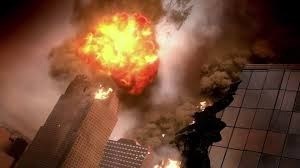 After you and your squad gets attacked by strange men, you are forced to flee into the desert with your two friends. The only survivors. Over the radio, headquarters tell you that a suspicious radio signal was found in the Sahara desert, asking for a passcode to a bomb.

"We suspect a group of terrorists have planted a bomb somewhere in New York, and they are going to activate it in the next few days. We don't have any troops ready in your area. By the time we send them in, they would have already set off the bomb. You're tracker tells us that you and your two friends are only three kilometres away from where the radio signal was headed. You are our only hope. Over and out."

It is up to you to decide which way to go, which decision to make.
It is up to you, to save New York.