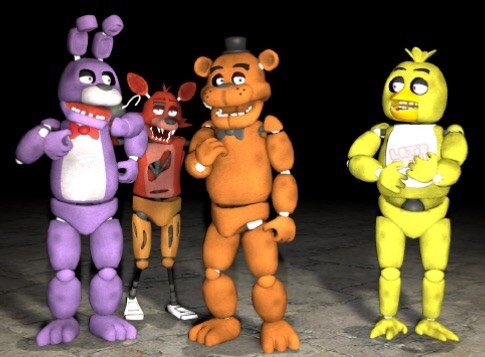 Hello! Welcome to Freddy Fazbear's Pizza! This is a recorded message to help you get through the week! ===This game is an everplay. A game that never ends. I will post new weeks as much as I can. Thank you for playing! R & R

I DO NOT OWN ANY FNAF IN ANY WAY OR FASHION THIS FOR PURE ENTERTAINMENT!!! THIS GAME WAS MADE BY SCOTT CAWTHON! All credit goes to him.
IF YOU DISCOVER A BUG PLEASE REPORT IT FOR FIXING. ALSO I WILL BE ADDING ATTRIBUTES SOON. THEY WILL DETERMINE YOUR ABILITY TO PERFORM CERTAIN TASKS. AND TAKE A REALLY LONG TIME TO MAKE.