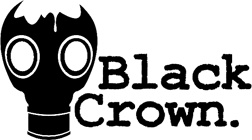 HOW DEEP WILL YOU DIG?

Imagine yourself in bizarre employment at the Widsith Institute, excavating the possessions of a man long dead. Don the Dutch Frame, meet the mysterious Clerk Wayle, climb the terrifying Shushbaby. Descend to the Marvel Ouse. Become an incubator for privileged new diseases.

Black Crown is a free-to-play investigative epic from Rob Sherman, using Failbetter Games' Storynexus platform.