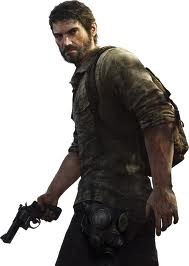 The prologue to the hit video game the last of us! Learn how Joel met Tess and how Bill helped smuggle items into the city. Will you survive or become the last of us?
All rights go to respected owners. This is not endorsed or affiliated with Naughty Dog.
PS PART 2 IS OUT NOWW!!!!
Now
v 2.0!
retry, sadder death, and now from third person party view! Fixed grammar and spelling, New ending v 1.0 ending is not the real ending. Sorry!

I WILL RELEASE PART 4 OF THE LAST OF US SORRY FOR THE INTERRUPTION! IF YOU LIKE THIS IDEA OR JUST WANT TO REVIEW DO IT HELPS A LOT!