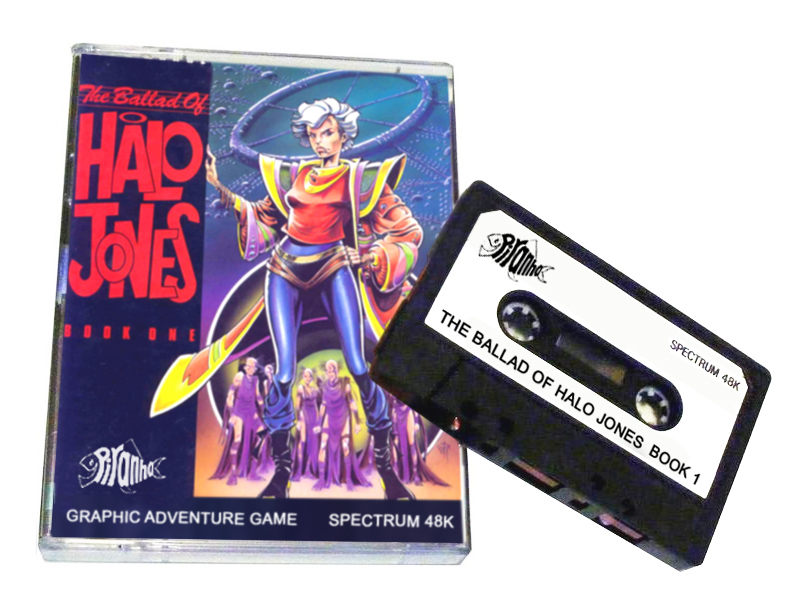 A unofficial non-profit-making interactive fiction game based on The Ballad of Halo Jones Book 1 by Alan Moore and Ian Gibson, published by 2000ad.

Halo Jones lives in 'The Hoop', a giant floating structure tethered off New York, housing 'Enhanced Leisure Citizens' - the poor and unemployed, along with alien immigrants and its own lobotomised police force. Tensions constantly simmer in the overcrowded ghetto, where even a shopping trip can be deadly, and Halo has a deep inner urge for something better.

Please let me know of any errors, or request clues, by posting in the comments below. Loving it? Hating it? Let me know. This game is regularly updated - play the online version or download again to make sure you have the most recent version.

Buy the complete Halo Jones graphic novel or digital graphic novel from 2000ad or Amazon:
http://shop.2000adonline.com/products/ballad_of_halo_jones
http://www.amazon.co.uk/Ballad-Halo-Jones-2000-AD/dp/1781081484/ref=sr_1_1?ie=UTF8&qid=1448403547&sr=8-1&keywords=halo+jones

LATEST VERSION (24/11/15): Invisiclues have been added to offer solutions to each puzzle in the game - simply type 'help' at any time during the game to see a list of topics.

Like it? Hate it? Too hard? I'd love to get your feedback and know how you found out about the game. Feel free to add comments below.