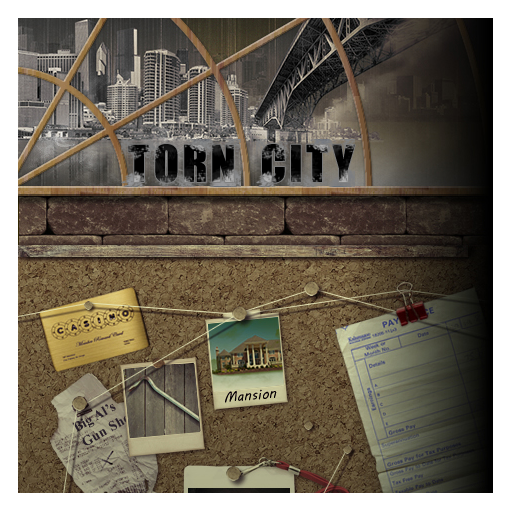 Torn was one of the first massively multiplayer text-based online RPGs on the scene. First released in 2004 by Torn's founder Joe Chedburn, Joe is still an active part of the 12 strong design and development team committed to developing great new content and awesome features.

The aim of the game is simple. Create your character to infinite strengths and abilities in Torn City, a gritty crime based virtual world. Since Torn is text-based there are very few graphics which means it's never outdated but the content is deep and will keep you entertained for years. Yes, years! Many residents of Torn City have been playing for over 5 years, which is testament to constant feature releases and depth of the game.

You play it your way. You choose the path you want your character to take.

Want to be a master criminal, making money from crime or a high flyer looking to build your next corporate empire recruiting other players to work for your business? There's so many ways to make (and lose) money in Torn and some seriously bad people who'll do anything to stop you.

Become stronger by training in one of the 30+ city gyms. Unlock new gyms as you progress or specialist gyms if you're looking to train a certain stat.

Attack other players, trade valuable items with others, create factions and own territories within the city. Get an education, get married, buy and rent properties or spend your time modifying cars to race in the illegal street circuits within the city. Invite enemies to play Russian roulette or put a bounty of their head if they're getting too big for their boots. There are hundreds of different avenues to take.

Torn is a long-term strategic game. With no-resets and 100's of new players becoming Torn City residents each day there's always plenty of people to compete against at the same level.

With an awesome community, active forums and active new player chat channel; there really is no better time to visit Torn City.

Besides… it's 100% free to play. What have you got to lose?