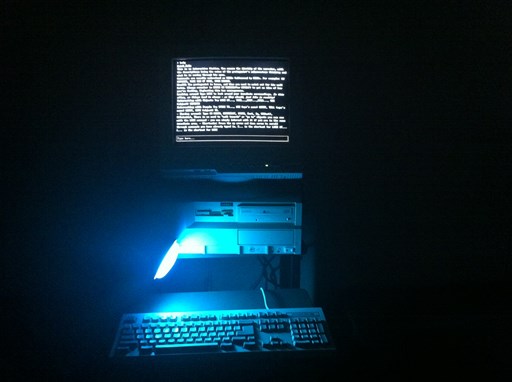 Version 1.1
Features classic old school fonts, and interface.
Average time for completion: 45 minutes - 1 hour.

Note: Text only please folks! V 1.2 will disable the hyperlinks.

Trapped in a mysterious cramped room - You're not sure where you are, or how you got there, and your identity is a blur. And suddenly a strange device starts speaking to you...

Can you navigate yourself out?