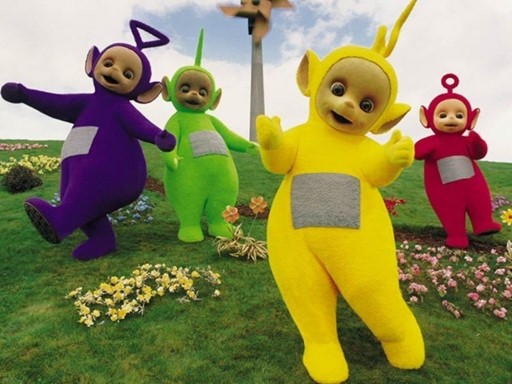 Welcome to Teletubby Land! Play as Po and explore! Interact with the other Teletubbies! Eat Tubby Toast and Tubby Custard! Play with your favorite things, or just sit on a hill and enjoy the view!

[DISCLAIMER: This game is NOT Slendytubbies related! However, Slendytubbies fans can play the game and act like this happened before the whole custard thing. Whatever you want~!]

Teletubbies and all characters in it are (C) Ragdoll Productions.
This is my first game, and so it is mostly a test. I may however occasionally update it.
There are still a few bugs, but don't pester me about fixing them please.