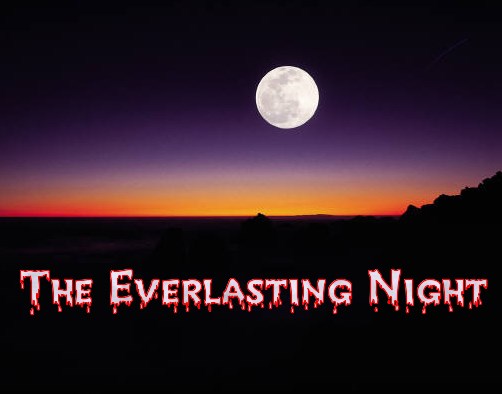 You can't sleep. You just can't sleep any more; you aren't tired. You check the time, 4:00am. The sun should be approaching sunrise by now in the Amazon. Things don't feel normal. Amazon crickets make their music as nocturnal birds flutter their way through the frosty mist of the early morning. You suddenly feel very light headed.

You wake up again at 7:00am. It's completely dark, where's the sun? A shadowy figure appears right in front of you. It starts talking to you, telling you how the sun has been held back because of the moon, almost like an eclipse that would never end unless you use some magical powers you can gain and move things back into place.

Your mission is to search the forest for the stone arch, and the missing gem necklace so you can put the magic powers from the stone arch in to the necklace and cast a spell to move the moon back into place!