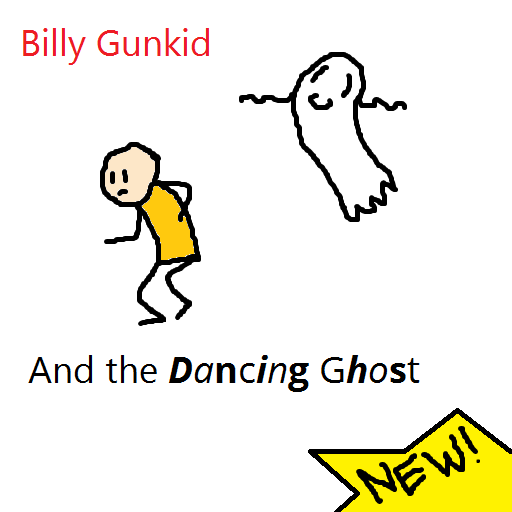 The very first installment of the original text adventure game Billy Gunkid is here! A text adventure game where no one tells you what you can do!
This game contains:
-Comedy;
-MS Paint art that takes me, like, a minute to do;
-A dancing ghost;
-An actual game;
-No annoying tutorials (like other games do);
-Other stuff
Please note that this game is not complete. There is much more things that will be added to this game. Criticism is always accepted.