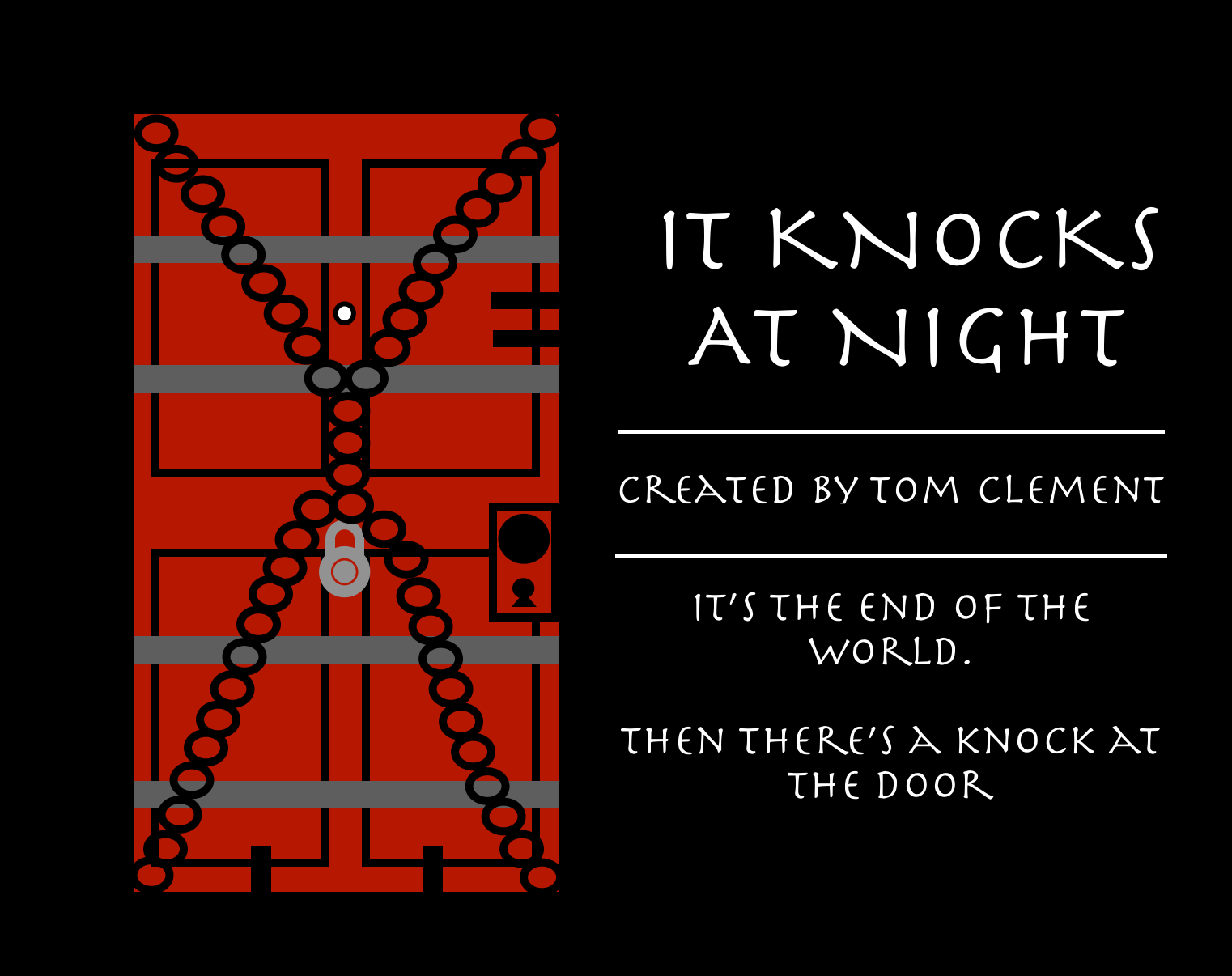 "It's the end of the world. Then there's a knock at the door..."

The bombs dropped and the Earth is in ruin. You are all alone. You've barred the front door.

But every night, something...or someone, knocks on the door and wants to come inside.

Will you give in to temptation and see who is outside, or will you stay strong and keep the door locked?

Created for the Book Adaptation Jam (FMJ #2). Based on the book 'Knock' by Frederic Brown.