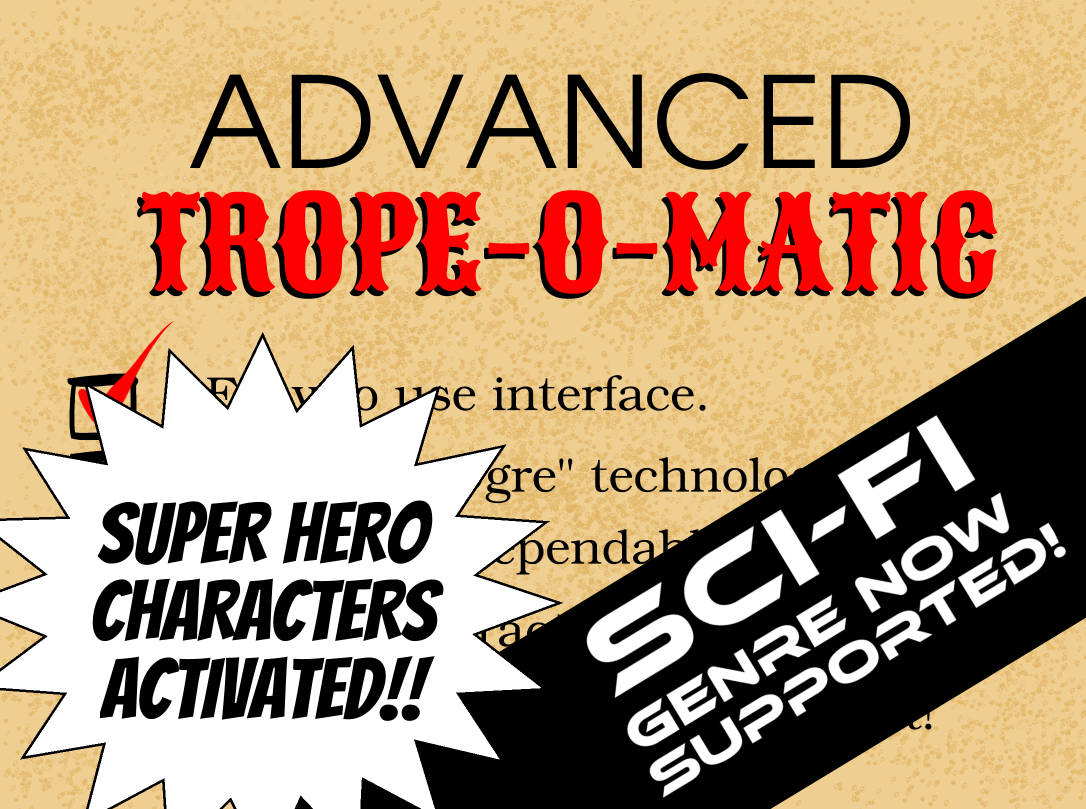 Make a Fantasy, SCI-FI, or SuperHero RPG character, complete with a rich backstory, in a few simple steps!
Better than before! Lots of new possible outcomes all *scientifically calculated based on your choices!

Now choose between Fantasy, Sci-FI, or SuperHero character creation options through Genre-Scopic technology!


*This is a blatant lie.