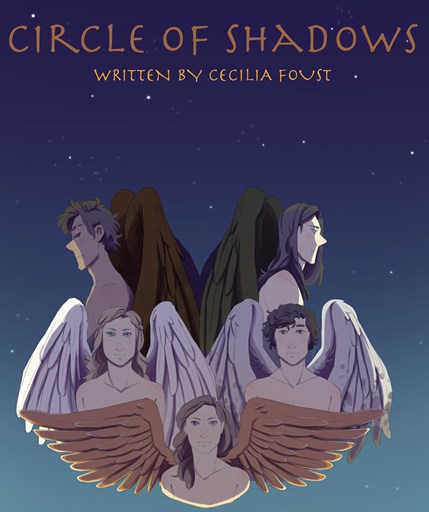 THE YEAR IS 2018, AND THE PLACE KNOWN AS EARTH IS DYING.

Pollution. Plague. Famine. Drought. They all were once distant fears, and now they are staring humankind in the face. The tides are rising, stakes ever increasing. Within this world, her own, sophomore Star Ferris is close to succumbing to a life that holds nothing but despair and seems to be inescapable, until an ultimatum is extended to her. Stay and confront the inescapable darkness that is a fast-closing net around her— or leave?

Within Skylar's world, weakness is abolished. Elysia is a home of warriors, renegades and runaways, of those taken from Earth to a new dawn. The decrees the warriors of Elysia live by are of caliber and discipline, but Skylar is inexorable and unconfined. When Star is drawn into Skylar's world by the hand of Fate and a chess game of moves, the motives of those with the power leave her trapped in a webwork of lies and deceit.

Embarking on a quest that brings them closer to the truth— and each other— Skylar and Star learn more about themselves and the value of a life, and what the cost of running away from the past can be, and that sometimes, there is no one to trust but themselves.

But not everyone is who they appear to be. Far away, there's a prison cell choking with gloom, a fallen tyrant that's brimming with plots and burning with revenge. The hidden traitor spins their web and laughs, while the shadows grow longer and the clouds ever darker. Night is falling, and Skylar and Star don't have long to discover where their true enemies lay, and who they can trust. Because darkness is hunting them, leaving destruction in its wake, and the day is coming when they will have to face the truth of who they really are.

It's time to take sides.

Fight, plot, choose, and ultimately decide your fate in this traversable version of Circle of Shadows, the world of darkness, light, and all that lies between.