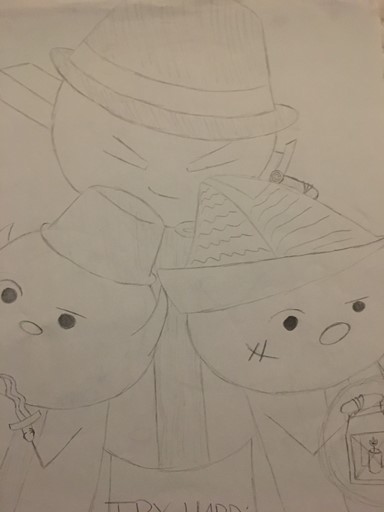 Hey I know its been a long while, and people will not see this, but I wanted to update you all on my life
Well, first of all, I'd like to thank you all for reading this, it was made 4 years ago? quite a long while! and 300 people have read it and it makes me happy. However, I don't want to delay you all, so clearly you can see this little story idea I had came to a screeching halt, and the reason why is because to put it simply, I have lost interest in working on this, and along with that my art style has improved so much since creating this. I didn't see a point in continuing this either since at the time I had work to get done in my personal life, and focused on improving my art to a point where I felt really comfortable with it. Now I am in the transitional stage in which I'm going to art school for graphic design and animation, and I am really excited. Now I'd like to let you all know that this will sadly go unfinished for, most likely ever (as I have no plans on coming back to it), however, and therefore you guys (if there are any) who were waiting for a continuation of this, it won't come.

Normally at this point i'd plug in a discord or something if you'd want to join, and or support my endeavors, and to that I say... Dont! There are far better storytellers and artists here on this website who can entertain you far better than me, and I'm fine with that, but if you're a masochist and want to still follow me on my journey I have a Instagram you can follow:
@The_Ceinster
Thank you all for reading!