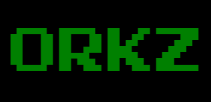 You are a wanderer. You have travelled over mountains, under hills, and across bridges.

You've heard legends of this part of the world. Decades ago, someone said an adventurer came along here in search of adventure, so why shouldn't you?

But as for now, you're lost in the woods with nothing to guide you, not even a note.

Made in collaboration with Jonathan Himes.