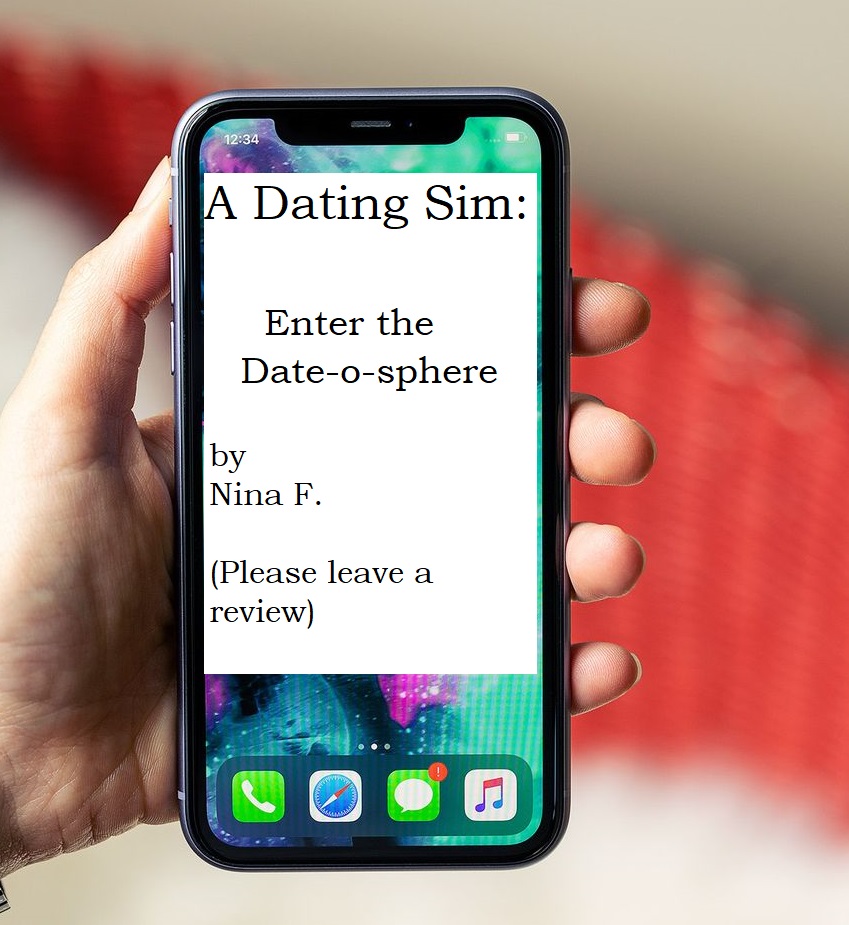 Enter the Date-o-sphere.
Using tinder or bumble entertain yourself in isolation as you find the love of your life - or not? (It's a dating sim - I'm not gonna tell you what to do!)
With 16 different endings, can you find them all?

Featuring side-quests like:
A 30 step crossword puzzle.
A funk dance quest.
And many more.

NOTE:
I have no relation and NEVER WILL have any relation to the other Nina F. known for a dating sim. This has been an ongoing struggle and I will not put up with anyone comparing the dating sims. We have VERY different agendas.