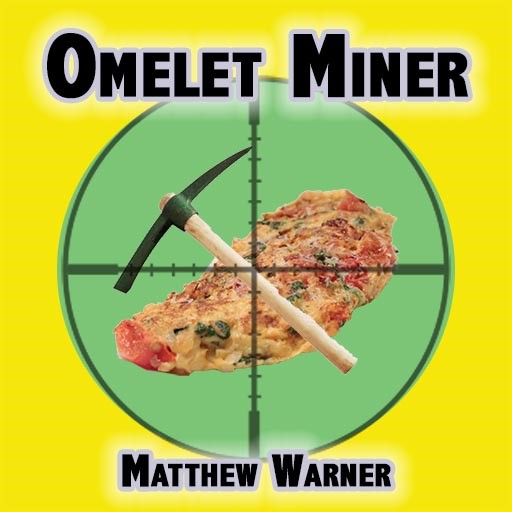 NOTE: Download for offline play in the Quest interpreter is advised.

Fight off laser gun-wielding assassins while tunneling through a 3-D cube in search of the teleportation pad to escape. The only way to stay healthy is to mine omelet ingredients and cook them into a healthy meal.

This is not a turn-taking game. If you stay put, you will die! Fortunately, key macros are available for rapid command entry. Players can select from 4 difficulty levels. Highly replayable.

No one ever said breakfasting is easy!

Thanks to beta testers Owen, Thomas, and Deena Warner.