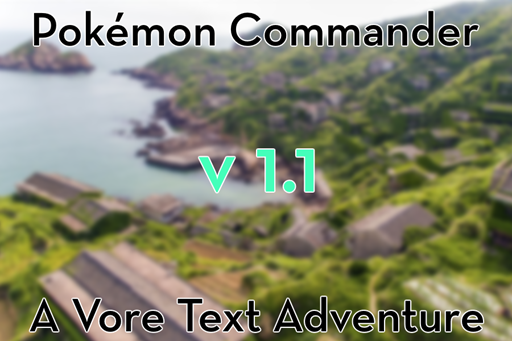 Welcome to the world of Pokemon Commander. You have been summoned by the elder of a tribe of creatures known as feeders to a world full of famished Pokemon. it is your job to guide this tribe to its ultimate goal of sacrifice to the myriad beasts of this land.

Note: This game does feature digestion!

Changelog:
10/18/19
-Added Wurmple (OV, belly rubs)
-Added Deerling (OV, belly rubs)
-Added Tropius (OV, AV, footplay)
-Added Gogoat (OV, belly rubs, CV, blowjobs)
-Bugfixes

Shoutouts to
All my Patrons!