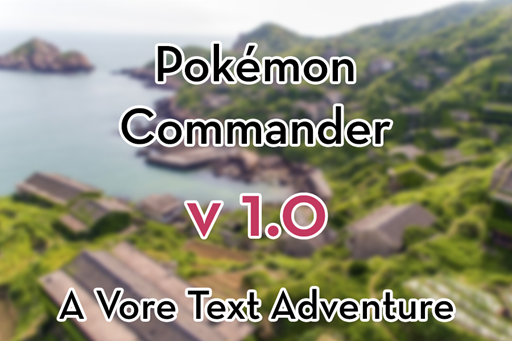 Welcome to the world of Pokemon Commander. You have been summoned by the elder of a tribe of creatures known as feeders to a world full of famished Pokemon. it is your job to guide this tribe to its ultimate goal of sacrifice to the myriad beasts of this land.

This is a public alpha; more of a proof of concept than anything right now.  That being said, Milo has over 6500 words of content just for himself! I wanted to release something physically before the first official update, which will include the forest.

Note: This game does feature digestion!

Changelog:
08/12/18
-Released!
-Added Milo (OV, AV, CV, absorption, facesitting, fellatio)
-Added tutorial section
-Added zoo

08/13/18
-Adjusted Milo's pleasure levels/rewards
-Added berries you can feed to Pokemon for a small pleasure bonus
-Fixed some bugs

Shoutouts to
All my Patrons!