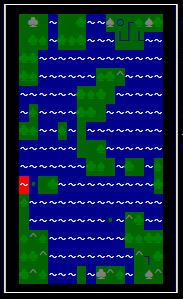 Settle on a distant planet and try to survive!

[KEYBOARD INPUT REQUIRED TO PROGRESS GAME!]
Arrow right/left/up/down

Currently, there is not much gameplay other than trying to survive your first winter and keeping your colonists well fed.
I have abandoned this and I am only posting it to give it away for anybody curious.

Important keybindings:
-You can click on the map.
-Left,Up,Down,Right arrow.
-SPACEBAR for time progression.