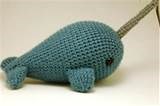 The story involves a mythical trippin-waki named Ted that has the worst bad luck that anyone has ever seen. But when Ted meets the magical Narwhal everything changes.

the narwhal gives Ted eternal good luck but Ted cant control it and it causes a massive disease that nobody can control.

their will be some people that pass away and others that survive.