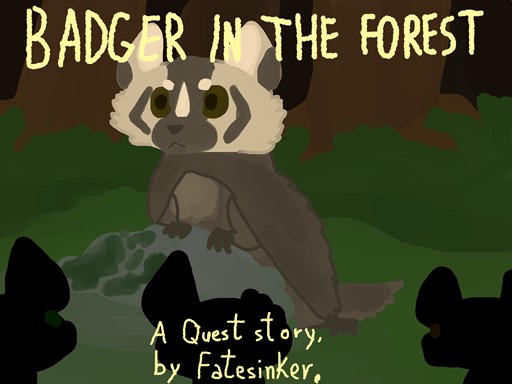 As we all know, badgers are one of the many mortal enemies of cats, along with foxes. We know them as lazy, blood-thirsty, bad-tempered animals, with black striping their white face like prison bars, but what if they have their own lives? What if they live just like cats, in their little setts, yet because cats can only know so much, even Starclan doesn't know that they have a reason for their killings?

You are Pine, an American Badger born in the Forest Territories. Born in the snug little nursery of your sett, you were raised in a small group called The Bushhounds. After you became old enough to be independent, you suspected you might be famed one day.

(Note - This is not to be treated as a nature documentary, as I didn't use many badger sources and they were all about European badgers, not American ones. Also, this is towards fantasy, like Warrior Cats, and so they can behave much differently from their real life counterparts, not including special Bushhound traditions.)
A fox version might come out after this is finished. That will take a while. This is a heavy W.I.P.