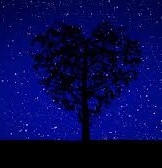 Welcome to A House of Love!

This is an interactive story that follows the couple Sophia and Alex as they explore the world and each other.

Warning: This story has strong sexual themes and language, although it does indeed have a plot. You get a lot of control over how explicit it gets, but it does heavily depend on mature content.

Contains:
Sexual Language
Explicit depictions of sex
Some kinky stuff like: bdsm
and more to come in the future1
Each choice you make affects the choices you get in the future, so choose carefully!

<This game is a WIP and I will add to it as often as I can>

Reviews and honest feedback are always welcome!