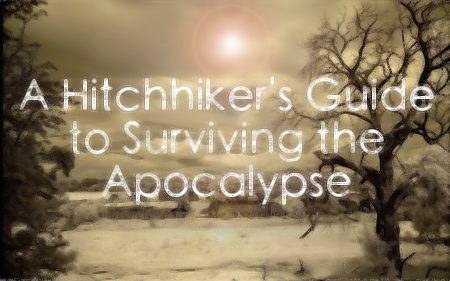 Can you survive the apocalypse? The choices you make can alter the story alarmingly! A Gamebook about life after the world has ended. Inspired by the current rise of apocalypse literature!

*Note: most paths are unfinished. If a path is unfinished, please don't complain. Paths that are currently unfinished:

go find my friends!

play it peacefully and keep your gun at home.

go back to the car quietly.

get out of car. Enough is enough.

Continue Normal Story===>

"I think we should wait until the morning time. Just to be sure he isn't on his way."
Please be patient, these paths are on their way. Thanks!