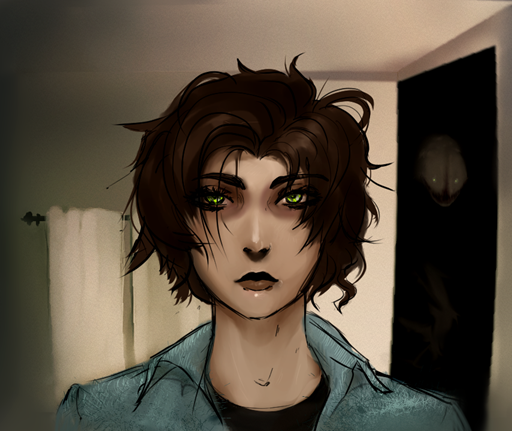 "Where do you draw the line between dream and reality?"

Evelyn has always struggled with Insomnia, an unfortunate condition, however her life was one of relative comforts in collage, that was until she started seeing things that didn't make sense...

Take on the role of Evelyn, and see a world where nightmares and reality are one and the same.

Art and story are both by Swordofpower.