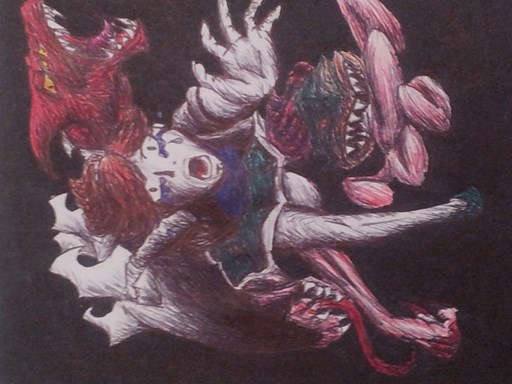 It's a nice Monday morning, and you play as a 17 year old high school student. You go to school, talk with friends, normal day of a high school student. At the start of your first class, then everything goes haywire. You must survive the extreme horrors that block your path to escape the school. Will you leave alone or will you bring survivors?

There's multiple endings to this game, so I hope you enjoy! The artwork in this game are created by me, please do not use these pics without my permission.
Here is the link to the story version: http://www.quotev.com/27785759/published/10.