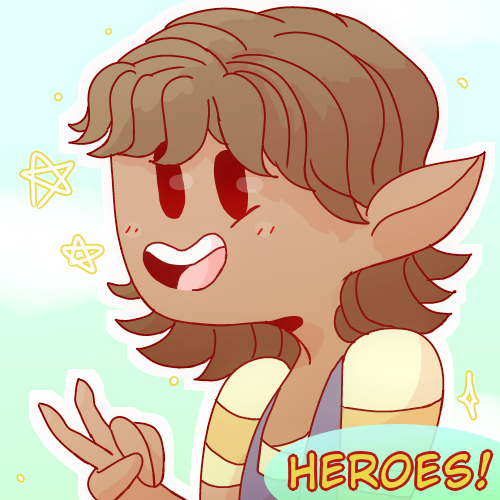 Welcome to Heroes! You have been given the reins of 3 magical young adults!

You could lead them to glory or to their doom...

It's all up to you.

This is life in Eltheria! What will people say when you're gone?



[Finished: 3/24/21]



If you've played it, give me some feedback!

Who's route did you like the most? poll - http://www.strawpoll.me/42888124



Author's note:

Hello! I'm Bellamy, the creator of Heroes. If you want to know more about me, click on the credits link in the game.

Anyway, this game is very picture-heavy so I 100% recommend downloading the game if possible. It'll work smoother and the images will look a whole lot cleaner. If you're adamant about playing online then patience is key, the pictures will load eventually :)

In conclusion, thank you for clicking, thank you for playing, and please download for the best experience!