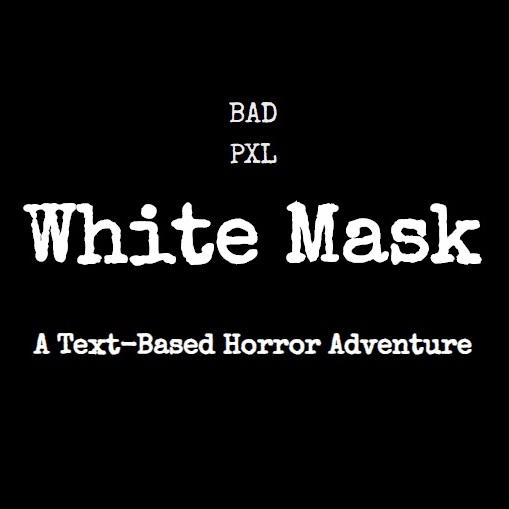 White Mask is a text-based horror adventure game about private detective who is looking for a kidnapped child in phantasmagoric and terrifying worlds.

The game is in development. The final version will include:

* 33% horror, 33% noir detective, 33% absurd, 1% spelling mistakes.
* A pure story without ugly graphics or annoying music.
* Narrative and atmospheric gameplay.
* Branching non-linear dialogues.
* 7 different locations: from the postapocalyptic wasteland to Victorian London.
* Hard moral choices.
* The ending that depends of your in-game decisions.

A current White Mask version is 0.1. What is available for now:

* Core game mechanics.
* The beginning of the story.

What's next:

* Update to version 0.2 with the first world to travel.
* Bug fixing and spell checking.

The next update will be ready near the end of August, 2020. You will be able to continue playing from the last save point.

***

Dear friends! English is not my native language, so I will appreciate any help in editing this game's texts. If you will point on my mistakes or leave any other feedback, it would be great.

Thank you for playing! Have fun!