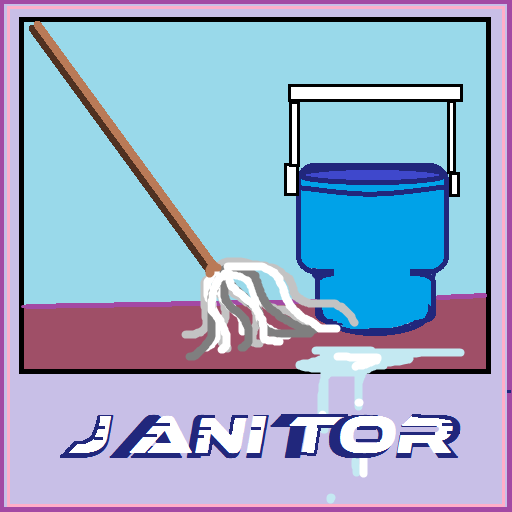 You are a primary school Janitor in the year 1989. An ordinary job for an ordinary working class man, but what you don't know is that this will be your least ordinary day yet.

Janitor aims to be an open game with many possibilities and intricate details. Be sure to inspect everything and experiment in many different ways. The different interactions might surprise you, and there are plenty of unexpected easter eggs to be found for the truly experimental gamer.

Mechanically, certain objects are required to trigger certain events or certain possibilities. At times you will have to think and utilize the 'use' function to solve tasks.

If you fail and achieve a GAME OVER state, do not be discouraged. Just try again!

Please leave feedback and impressions. Thank you!