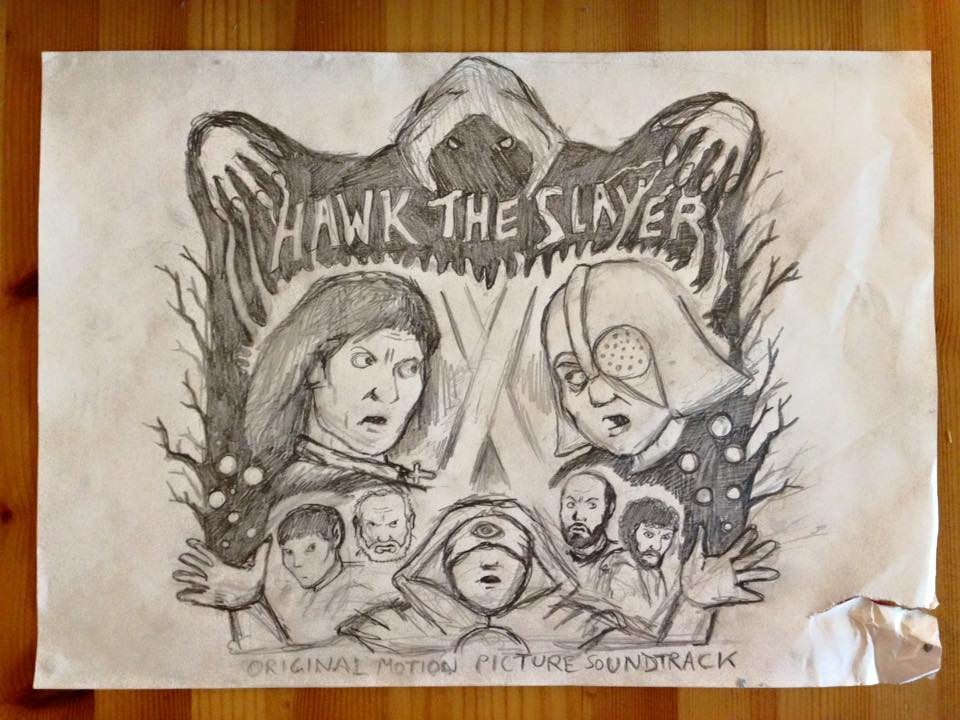 You awake groggy outside your family's Keep, aware only that the Mindsword has been wrenched from you by a powerful Warlock.

A text adventure homage to the sword & sorcery classic Hawk the Slayer, a 1980 film by Terry Marcel and Harry Robertson.

Winner, "Best in Show," SPRING THING FESTIVAL 2020.
Audience Awards: Best Parser RPG, Best Presentation, Best Story.

Play the "Download File" option (not the play online option, it freezes up), and SAVE often! Don't use SCRIPT ON, which interferes with Quest code.
Cover Art: David Eagleton

This parser RPG allows you to play all the way through in any order with different story outcomes, but you can check the TIPS, HINTS, and FURTHER HINTS, as well as a few HELP screens to get started. Here are some basics for the Bearer of the Mindsword:

*​ Start with your Stats. You must regain crucial attributes, but be sparing and allocate one point at a time: fortune favors the "intelligent," not just the strong. To shed light on your situation, visit the kitchen, the witch, and the oracle. Save your game after big accomplishments.
* The one thing you really need is The Mindsword. It's a moral imperative. Seek it at a holy place. There is more than one way to obtain it! Try lighting a fire, see what pops up, and pursue -- take a gambol to gamble. (Winning puts the "mind" in Mindsword.) Also, try your hand at punting.​
* You can't do this alone. Luckily, you have awesome comrades. You just have to find and assemble them. Brute force will not always work, though it might eventually succeed. Almost every puzzle can be resolved multiple ways, even the combat. Your companions and the Mindsword can be deployed, or told what to do.

Update: Version 4. I fixed minor bugs in the nooks and crannies, made sure all game details are implemented, and restored the color scheme to make it easier on the eyes and enhance the puzzles. I hope it still has that vintage feel.
Update: Version 5. I gave the welcome page a facelift and put the help tips, hints, and walk-through into the game itself. To get a taste of the game, you can play online (not recommended for long play), but for Version 5, make sure you click Restart (red button) if you have played before.

This is a long game, so downloading is recommended for PC users. You will first need the Quest app itself, which takes mere seconds to download. Here is that link: http://textadventures.co.uk/quest. Then you will need to click the blue "Download File" link here on the right, beneath the photo of me holding a sword.