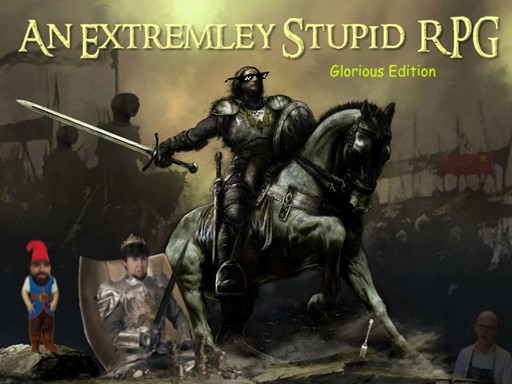 Brought to you by Aech778010, the creator of the Haunted House DEMO, An Extremely Stupid RPG, introducing a game with cutting edge 3D 5000-bit graphics that immerse you in the story, play as some guy that I don't know that wants to find something. Fight Dragons, rescue damsels in distress. Puzzles, Adventure, its all in here (Okay, okay, not everything, but you can expect some stupid cliched RPG boulcrap in it for sure)

Everyone says this, but LEAVE A COMMENT BELOW!!!!!!
YOU THINK YOU WANT THIS TO BE A BETTER GAME? THEN GIVE ME SOME GOD FORSAKEN IDEAS!!!!

#Recent Update: June 17th, 2018
Added:
Fixed Black Knight sequence
More Earrape
Re-Mixed Button Room

After this, their will be one to no updates, enjoy all that their is...
Some people just lose their control on time ya know?