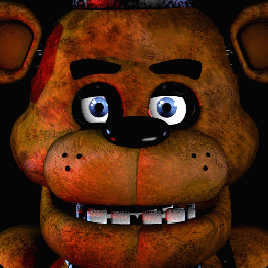 Delve once again into the world of Five Nights at Freddy's in a way you've never seen it......and quite possibly ever again!
Minecraftpsyco99 has recreated Scott Cawthon's smash hit as a Text Adventure with stunning Visuals & Sound (Well, not really visuals...it's a text adventure...)
FEEL! The pain as they forcibly stuff you inside an Animatronic suit!
JUMP! When the auditory jumpscares come out of nowhere!
HEAR! Foxy sing a song!
RAGE! Just when you think you're about to win and you die!

Five Nights At Freddy's: The Text Adventure-- This is one nightmare FNAF fans (or anybody else) will want to miss!

NOTE: I do not in any way own FNAF or am I trying to make any money off of this. This is simply a fan game. For more info see the credits in the Extras menu, also, it is not my fault if you experience death and/or injury due to raging.

IMPORTANT: During Phone Guy's calls, wait a moment for the phone to ring!!
Also: Headphones are highly recommended.

Bug Fix Log:
[2-22-17]
Menu Mess-Up Now Fixed
Phone Guy Night One Message Now Plays
Game Over Pic Now Restored.
[2-22-17]
Fixed Death Screen AGAIN.
Fixed The Bonnie and Door Problem (IDK What happened, must've been a glitch in the system :/ )
Fixed the ITS ME problems, Should be Fully Functional Once again.
[2-24-17]
Added an actual Ending. (IDK how I missed that, +1 Spoon Count...)
[2-28-17]
Everything is once again in working order! YAY!