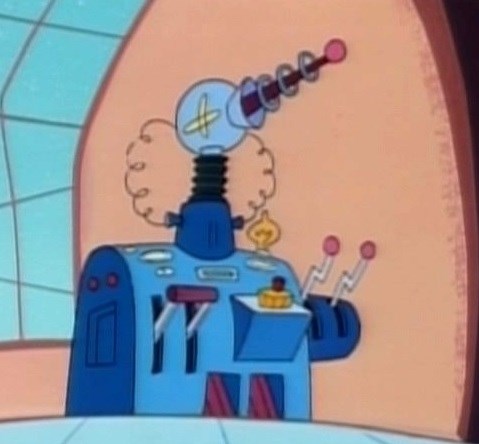 <Mar.24> Bug fixes
<Feb 4.> More fixes, slightly extended dialogues, and new interactions with classroom girls added.


You're an 18 year old male in high-school who shrinks himself to spy on the girls in school. Pretty simple.

Here's the newest update to the game (Ver. 2.0)
------------------------------
-New Areas/Events/Characters added throughout the entire school. (Some areas are unfinished or still under development)
-> Check out the updated map in your desk for help.

-New items have been added to the world. (Including locations you may have already explored)
-> You can now use specific items on objects in the world to unlock hidden new paths/items. (Mostly unused until the next update)
-> Add the Cellphone to your inventory at the beginning of the game, find it in your desk.

Minor changes/updates:
- Changed how navigation works (How you enter and exit rooms)
- Some older character interactions have new or fixed dialogue.
- Tweaked some old events (ex: Nicole's phone event)
- Certain older areas have been changed/remapped (Ex: The hallways)


DevNotes
-----------------------------
I'll say this first: Still no vore. (Not yet, but in the next update.)
If you find any game breaking bugs, let me know in the comments.
I recommend you download the game and play it with the quest client!!

This update contains mostly functional new content, I made sure to tie off game-breaking loose ends. (Hopefully I didn't miss any.)
I can't say when the rest will be uploaded, but do expect it sometime within the next couple months or so, depending on how often I have time to work on it. (I'd like to introduce some smaller surprise updates as well.)

Many of the newer Areas & Events use timers to create a more thrilling/random experience so expect to be surprised if you sit around in a dangerous area for too long.
Most of the Escort characters now play a role in opening up new scenarios for the main player character. (Ex: Anna opens up a locked room for you.)

Regarding the poll, I tried to add a little bit of everything that was popular, but some of it didn't make it into this update. (Like the poolside girls. RIP. Also Trish still doesn't have a home to bring you to.) I'll make sure to add those soon in a later update.
I also plan on adding the phone functionality to your room (Since all you can do right now is gather contacts.)

Also as you might have noticed, the update notes are pretty vague this time around. You'll have to really explore the new areas and interact with the new characters to find out what happens. I'm thinking about adding a hint book to the game that guides you towards new events you haven't seen, but haven't decided how to implement that just yet.

I do apologize for the long 2 year wait, and I hope you aren't disappointed by what has made it's way into the 1st update.
Cheers.

-------------------------------------------------------------------------------------
Vote for which characters get more spotlight here:
http://goo.gl/VuEn05

Game Notes:
- You die a lot in this game just for clicking on things, save often.
- Some objects can be interacted with multiple times for different results.
- Friendly "tip", "Use cash on bra" during particular early game scenes to unlock character interactions.

Old updates log:
https://www.shrib.com/see/pq4dmfI0YBX3mSaKCyvfEnU5mYfIUjyAQtd2OmsmoGgQZ7abvM?v=nc

Tags: Shrink , Shrunk , Giantess , Shrunken , Shrinking , Tiny .