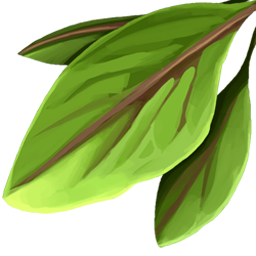 This game is about relaxing, constant dopamine rushes from trying to win games can eventually tire out our souls. This is when you ponder upon unknown territories to feel enchanted and recuperate.

This will be the first game that I released that is not fully completed, I published this game on december 2020, I will update it monthly until june 2021. After many experiments, I know that I am better at making games when I split the tasks and the easy way to remember it is to split the game job by months.

Forecast:
1. items for room decorations, at ice cream city. (Done on 14 jan 2021)
2. clothes for player decorations, at akari city.
3. tea or cooking, at wurm city.
4. abilities, at rain city
5. more fishing rods that unlocks more fishing spots.
6. more signboards, more quests.

Lessons learnt:
Dec 2020:
1. It is possible to use one script to control many rooms, which is useful if you have like 100+ rooms in this Fishvale remake, previously, the rule is that you have to manually put a program in each room in order to function, if you want to shortcut with "many rooms function", all you have to do is to enable timer or turn script, since they keeps running until they are disabled.
2. The problem with "many rooms function" is that you do not want to mix them up, some rooms requires this function, other rooms require other functions, there is a solution which is to isolate each group of rooms with their according code, between each two groups of rooms, there is one isolation chamber, by entering this room, you can enable and disable timer or turn script, voila, two scripts to control 15 rooms each, a total of 30 rooms programming done.

Jan 2021:
1. We can name decorative objects with zz, like zz Alien, zz Peach, zz Wall, this helps us to search important objects to code faster.
2. I realized, text adventure is difficult to create story progress and gameplay development, gamebook is more suitable and flexible for writing stories.
3. I find out we can remove look at specific verb or get specific verb, this will hasten our game development.
4. I find out Fishvale 2 feels like playing minecraft for me, basically I am decorating the world for players to travel around.