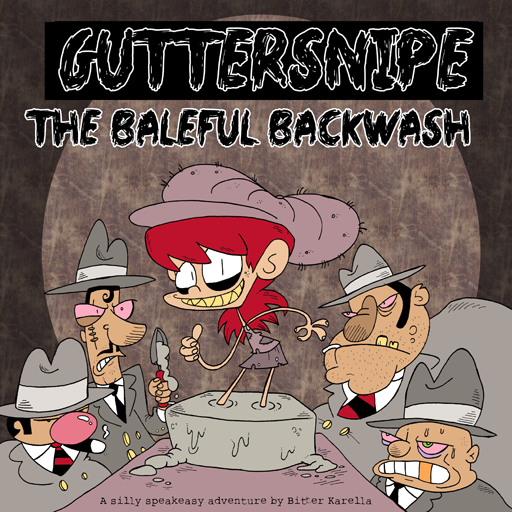 BE AWARE! Uktextadventures will time out your session if you're not logged in. Download is recommended for best experience.


It's 1929. Incorrigible street urchin Lil' Ragamuffin and her sewer rat pal Percy have been imprisoned in the cellar of the Baleful Backwash speakeasy by dastardly gangsters, who have big plans to make Percy the star attraction in their rat-fighting arena. Save Percy and evade bootleggers, bluesmen, and bedeviling birds to escape this basement bastille!

Special thanks to Steph Cherrywell, Tanukitsune, Edgelordgaming, and Davy B!