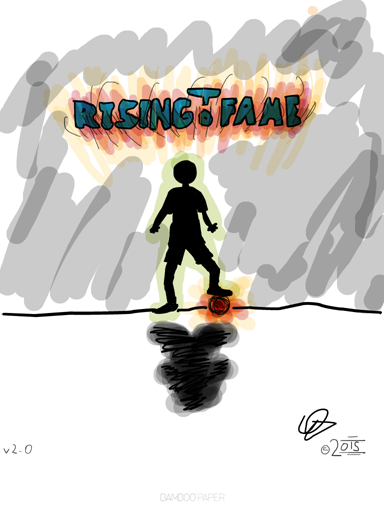 Will you become one of the legends of football? Decide right here, right now!

NOTE: The game will seem short if you only play once. So, basically, playing a few times, whilst recording each one in the comments/reviews, will be the best.

Also, some words in the game might bedazzle you. Click the 'index' link at the start of the game for a few words.

Recommended positions: Goalkeeper and Striker

Already has:

Basic story line
Title Page: Containing defence, midfield and attack options, as well as an index and a help page.
Real life positions, such as goalkeeper, right back, centre attacking midfield and so on!
Realistic situations, contract negotiation and offers from clubs!
Football field colour scheme
Index page has all the vocabulary used in this game that may not be known to others
Minigames Page (currently in beta) - containing 'soccer quiz' and player cards
A self-painted cover age (v2.0)

Update v2.1 - Revise/Edit 2

+ Added a few pictures
+ Edited and revised
+ Improved the free kick scenario (still might be hard to understand)

225 completed pages! Wow!

Briefly edited and revised (3 - 4 errors approx.)

Shortlisted to be added in future updates:
Still modifying Goalkeeper 'free kick' scenario (BeggerStager's suggestion)
Finish pictures for some scenarios
More mini games

Please comment and suggest for future updates! And make sure you put your 'career preview' into the comments or ratings!