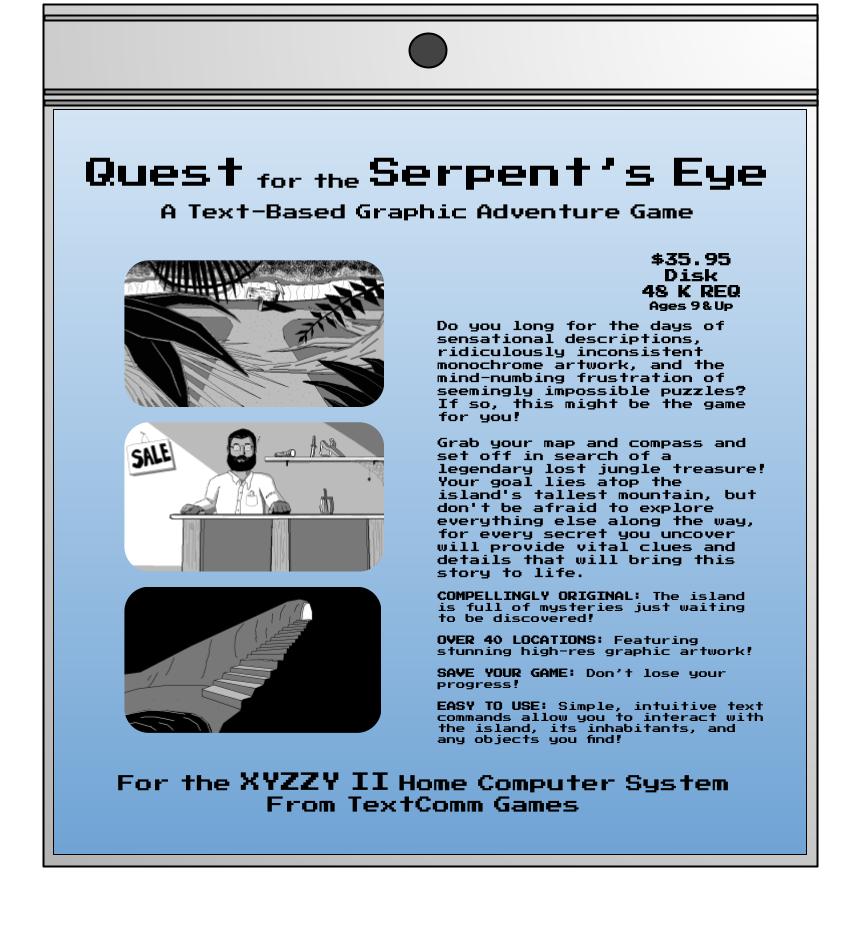 **New:** Oct 22nd, 2021 Here is a full (updated) walkthrough pdf that fixes the incorrect map:

http://www.ifarchive.org/if-archive/solutions/Quest_for_the_Serpents_Eye_solution.pdf

Do you long for the days of sensational descriptions, ridiculously inconsistent monochrome artwork, and the mind-numbing frustration of seemingly impossible puzzles? If so, this might be the game for you!

Grab your map and compass and set off in search of a legendary lost jungle treasure!

Inspired by some of my favourite titles of the Apple II era, this game is designed to be nothing more than a nostalgic bit of fun for the young and young at heart.

Please feel free to message me if you're stuck on a particular section and need a hint (for those that wish to avoid the full walkthrough)! Although this game can be played in your browser, I highly recommend that you download and play it with the Quest interpreter for the best overall experience.

(V1.1.1) This is the most significant update so far: The underground area has been redesigned and certain puzzles have been reworked.