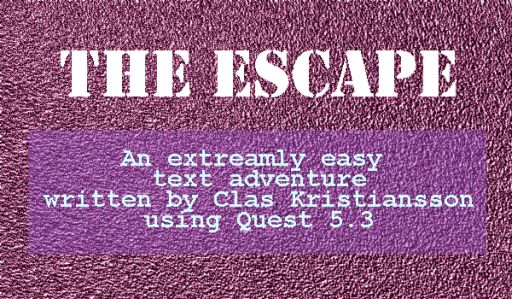 Welcome to The Escape, a small, fairly simple, text adventure with some clever traps and puzzles.
The goal is for you to escape from your old bedroom.

The game assumes that you know how to play this kind of game. It is not intended for absolute beginners.
I have also attempt to create a game where you can do everything, just by clicking the mouse on everything you encounter.
There is also a simple scoring for those who like such things. 15 points is the maximum.

And be warned: English is not my native language. Here and there, I have handled this beautiful language with a certain carelessness. But I hope you will still endure.