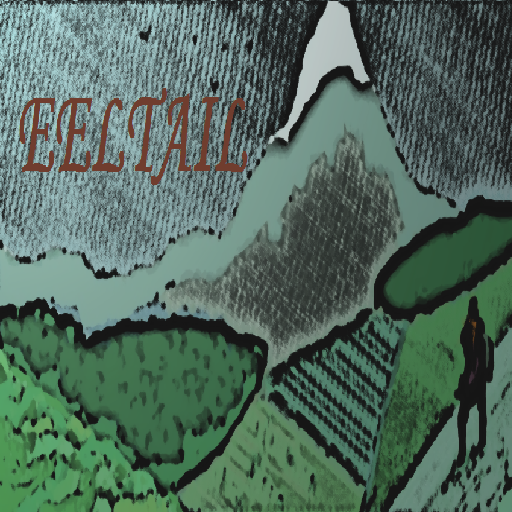 A treasure collecting fantasy with a fairly traditional backstory. Has very slight RPG elements. I think my influences are Fighting Fantasy and Colossal Adventure. A word of warning - this game is not normal or nice. Unlike the older traditional text adventures these puzzles are often multi-faceted. Having said that, the player is given a fairly straightforward goal - collect 10 treasures. You are allowed to finish if you collect 9 and find the tenth a bit too elusive. There is no score and not really any secret extras of any kind hidden away anywhere. This is a game I have worked on for 3 years or more though with a few big breaks and I am very happy to at last finish it. I've learnt a lot about using Quest and look forward to making more IF. I'd like to do a massive hat tip to ALEX WARREN for his awesome software and for the time he put into the site - THANKS!
v 1.1 update - was 'lid rest on table' now 'lid rests on table'/ fixed raise staff mysterious voice error(important fix)
v 1.2 hardly any difference
v1.3 grammar
v1.4 fixed some errors regarding deck of cards (thanks Jfulls002)
v1.5 Fixed error caused by Quest update that brought back in some standard library commands I had deleted meaning objects couldn't be worn.
v1.6 Smoothed out kite puzzle slightly.
v1.7 Will I ever stop updating?
v1.8 Apparently not - fixed more errors with kite puzzle (puzzle now can't be bypassed to acquire E.J.).
v1.9 text corrections.