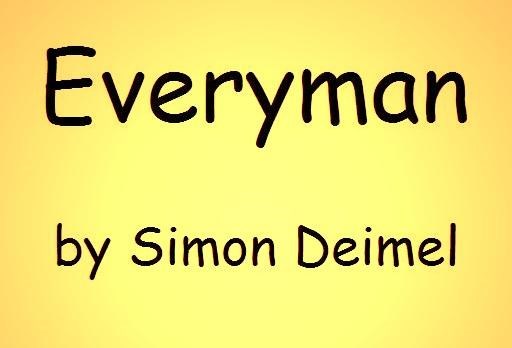 Game: Simon Deimel
Beta testing: Sharareh Monfared
Official release 5.

An everyman is a character with hardly any outstanding features. Just an average guy doing some boring job and living in an apartment. You already know him, even before talking with him.
In this adventure you are an everyman. But there is more to you than just a couple of cliches. Show the world what you are made of.
The parser is basic and there are no extraordinary commands necessary. If you don't find the right syntax, try using one thing on another.