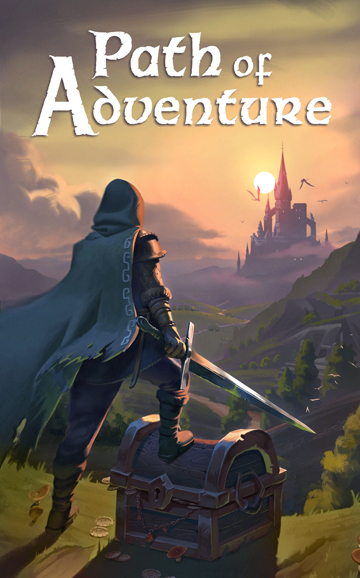 Are you ready to fight monsters, crawl dungeons and hoard treasures? Then take the Path of Adventure! Follow it to the end and reveal the mystery…

Path of Adventure is a text-based game, focusing strongly on gameplay. It's completely custom made, to allow for a rich game experience. The game features:
- Turn-based combat
- Procedurally generated dungeons
- Permadeath
- Loads of weapons, items and monsters
- 5 unique playable characters

Unsure whether this is your cup of tea? No worries! Just try the interactive tutorial and continue your way. The intuitive interface and the simple, yet deep mechanics will teach you all you need to know. Well, I hope :)

Finally, this game is specifically designed for mobile devices. What you can play here is a demo, which allows you to play a good 1/3 of the full game. The full version can be found here:
https://www.pathofadventure.com

Thanks and I hope you enjoy the adventure!

1.2.1 update:
- Corrected and improved texts - thanks to Anthony Crockett!
- Improved accessibility; screen readers now read stat icons
- Improved error handling
- Fixed some bugs

I'm working on a port for iOS. When that's out of the way, I've got a million ideas to improve the game already :)
Thanks for the feedback!